"Putts one handed so he can play with himself with the other."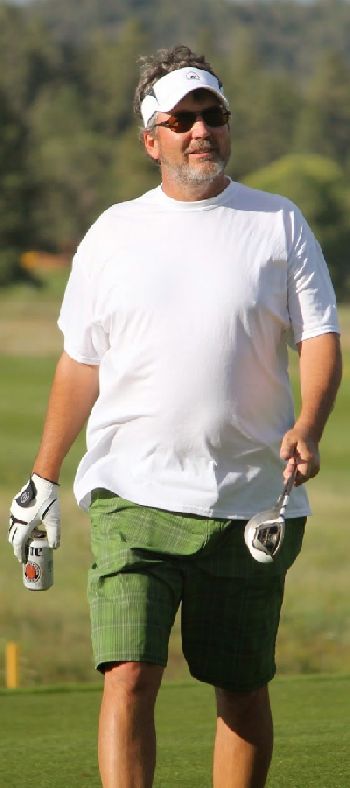 2
For current USGA Index and posting record click HERE
Tournament Index: 6.6
Lowest Index: 3.2
---
Slo resides in Phoenix, Arizona. His home course is Papago. His best round is 69 at Wildfire Faldo.
---
Scouting Report: Slo makes mistakes out of nowhere giving holes away but also is known for making shots when needed, bread-and-butter is chipping and putting as side saddle one handed putter has won many a match, known for psychological warfare/strategy, can party a little too much so Captains have risk with his selection, but typically selected in top third as you'd rather have him on your team than not.

Favorites
| | |
| --- | --- |
| Northern AZ Course: | Elephant Rock |
| Partner: | Jackson, lousy roommate though |
| Opponent: | Curt Ewing, smart, intense, focused and deliberate match play opponent and because I MAY have a few of those same attributes, our matches are always close and intense. |
---
What's in My Bag?
| | |
| --- | --- |
| Driver: | Taylormade Superfast |
| Fairway: | Adams 3W Callaway XHot 1I TM Burner 3I |
| Irons: | Cobra Forged TEC Black One Length |
| Wedges: | Hopkins 52 shelf 56 heel-toe and 60 |
| Putter: | Bobby Grace Switch Hitter F18 Double Face Mallet |
| Ball: | Any high end ball I find looking for Joes |
| Unusual: | Laptop |