Member of Team Crawford
"Did you hear about the llama who couldn't see? Someone pulled the wool over his eyes."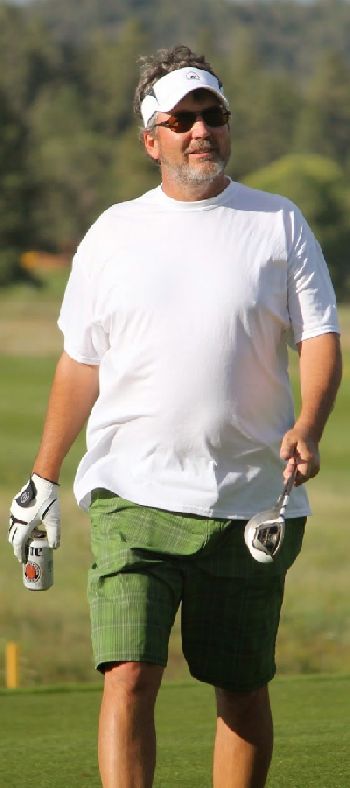 2
For current USGA Index and posting record click HERE
Tournament Index: 7.7
Lowest Index: 3.2
---
Slo or Llama resides in Phoenix, Arizona. His home course is Lake Arrowhead. His best round is 69 at Wildfire Faldo.
---
Scouting Report: Coming off a recent eye surgery, contrary to popular belief his partially detached retina was not due to the 'Optigrab' eyewear but rumored to be due to an aggressive masturbation session. The one-handed putter (since the other is busy) struggles at times with depth perception but can still jar one when needed. Slo is often drafted near the top for his golf acumen and his play. Often a co-captain during the remaining of the draft or a great coach for a rookie. Pairs well with inexperienced match players. He's been known to lose interest in rounds when he's not 'in it', until he bounces back. If he does, he can be dangerous chasing you particularly late in a round. His left to right preference in shot shaping is still there and when he needs to, he can find a fairway with a cut on a dogleg left. His short game is like the Freemont Street Magician, not a real polished performance but he gets it done and you end up asking yourself 'how'd he do that?', spurts of playing better than handicap could steal a point when needed. No question he'll still be taken near the top of the draft board.

Favorites
| | |
| --- | --- |
| Northern AZ Course: | Elephant Rock |
| Partner: | Jackson, lousy roommate though |
| Opponent: | Curt Ewing, smart, intense, focused and deliberate match play opponent and because I MAY have a few of those same attributes, our matches are always close and intense. |
---
What's in My Bag?
| | |
| --- | --- |
| Driver: | Cobra |
| Fairway: | Callaway XHot 1I TM Burner 3I |
| Irons: | Cobra Forged TEC Black One Length mixed with Taylor-Made Tour Burners |
| Wedges: | Hopkins 52 shelf 56 heel-toe and 60 |
| Putter: | Bobby Grace Switch Hitter F18 Double Face Mallet |
| Ball: | Any high end ball I find looking for Joes |
| Unusual: | Laptop |